Client Case Study | GreenRoad Technologies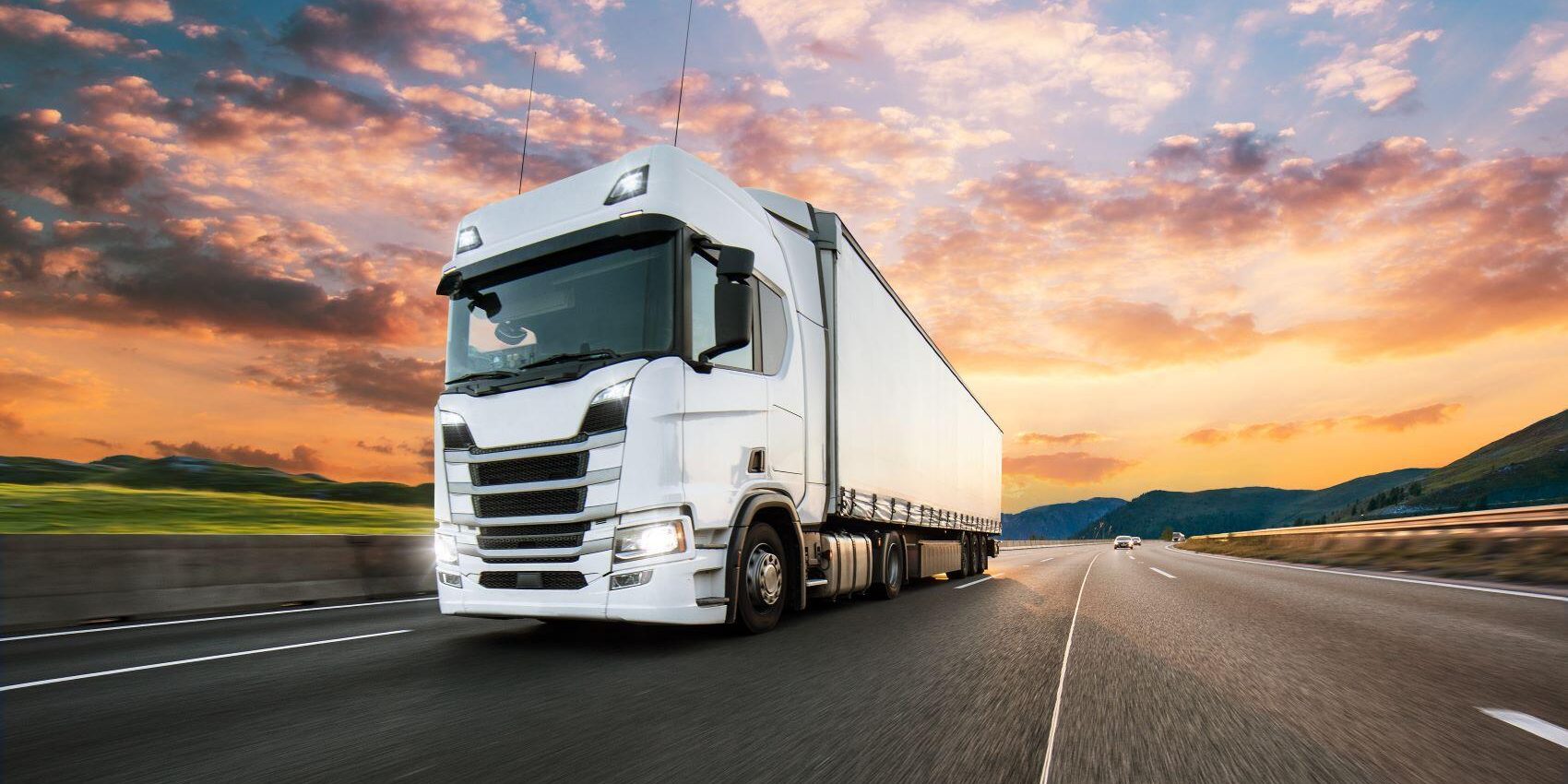 Industry: Transportation, Technology
Location: Austin, Texas - Tel Aviv, Israel
Funding: $98.9 million
Redefining a Seasoned Transportation Tech Brand for the New Digital Era
The transportation industry is under intense pressure to improve the safety and efficiency of its truck, bus and coach, and other professional drivers. At the same time, driving technology is undergoing a slow and measured transition toward more automation and less reliance on the humans behind the wheel.
GreenRoad is a well-established provider of transportation technology that coaches drivers toward safer and more efficient driving behaviors in real time. When the company came to Dreamtown, they were in the midst of a transition on two fronts: 1) adding a mobile app to complement their in-vehicle driver coaching technology, and 2) providing an API that would enable companies in the autonomous vehicle space to benefit from GreenRoad's decades of driving data.
This meant creating a new brand identity and narrative and sharing that new vision with GreenRoad's target audiences.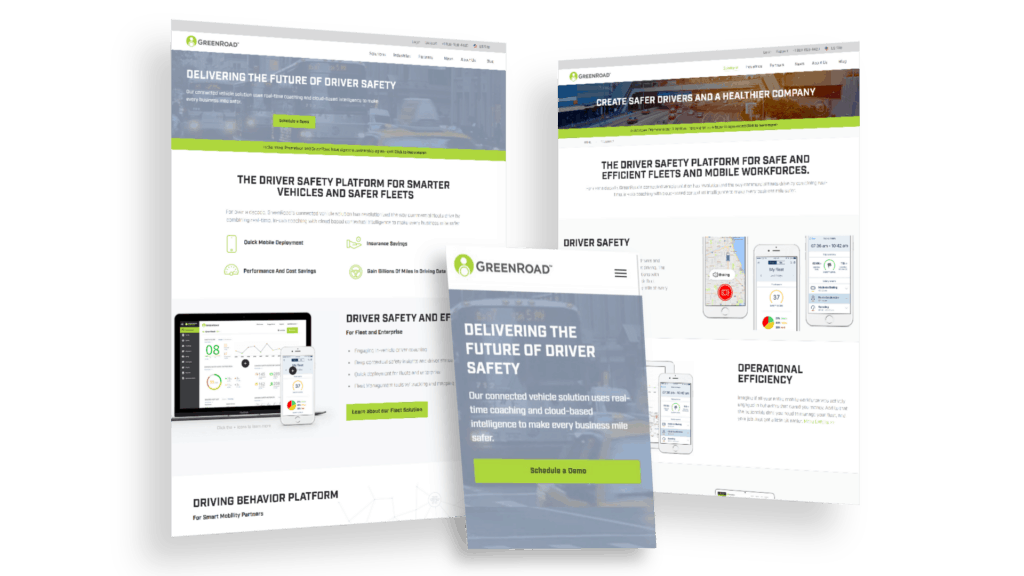 Website
GreenRoad's existing website was dated in appearance and heavily focused on the old narrative of in-vehicle, hard-wired driver coaching technology. Dreamtown reworked the website to weave in the bigger picture of driver safety and efficiency and how it could not only save companies money but save drivers' lives. Included with the all-new design we produced new product screenshots, and a smarter lead gen funnel that presented customers with every feature of the software without being overwhelming. We also created a subsection of the site where prospective partners could learn about the company's data and how it could be useful in helping build the autonomous driving future.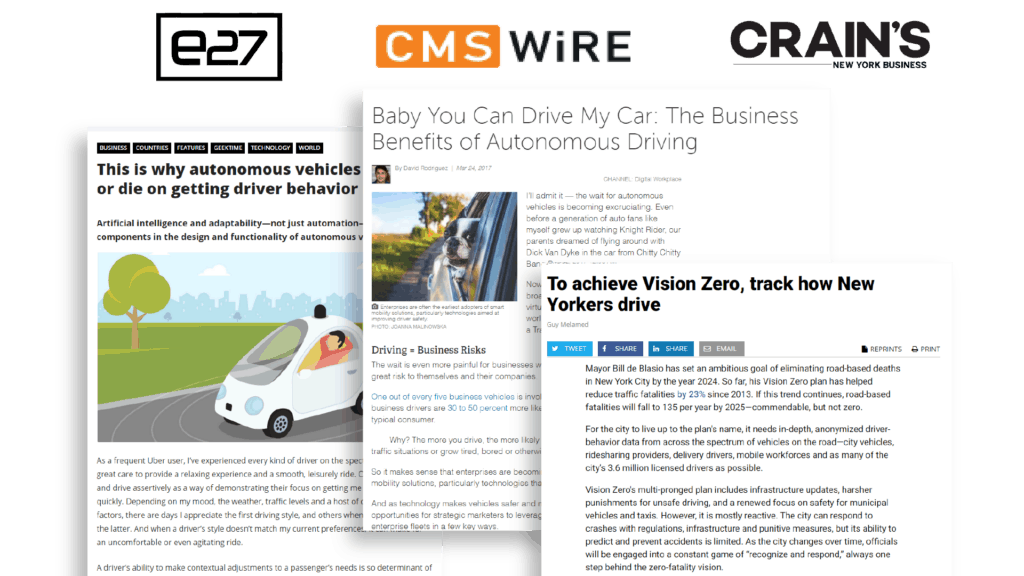 Bylined Articles / Executive Ghost Writing
To help build GreenRoad's presence as a thought leader, Dreamtown interviewed GreenRoad executives to develop abstracts for bylined articles, which were then pitched to media by the company's PR agency. We then developed the abstracts into fleshed-out articles that shared the company's perspective without being overtly sales or product driven.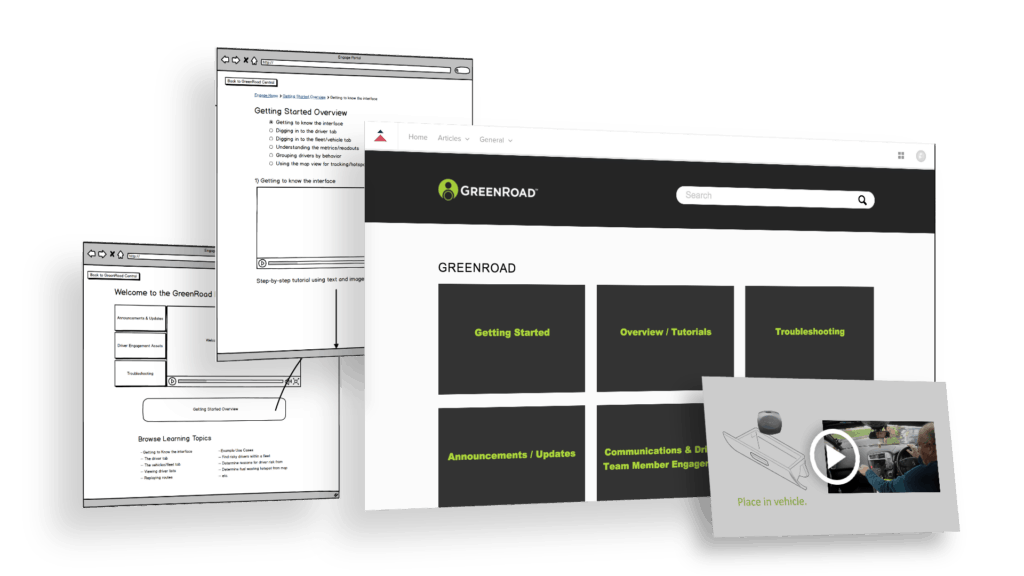 Help Center
GreenRoad's customer-facing Help Center needed a complete content update. Dreamtown managed the project from discovery with the company's subject matter experts, to wireframes and content architecture, copywriting, video tutorial creation, and finally development and implementation.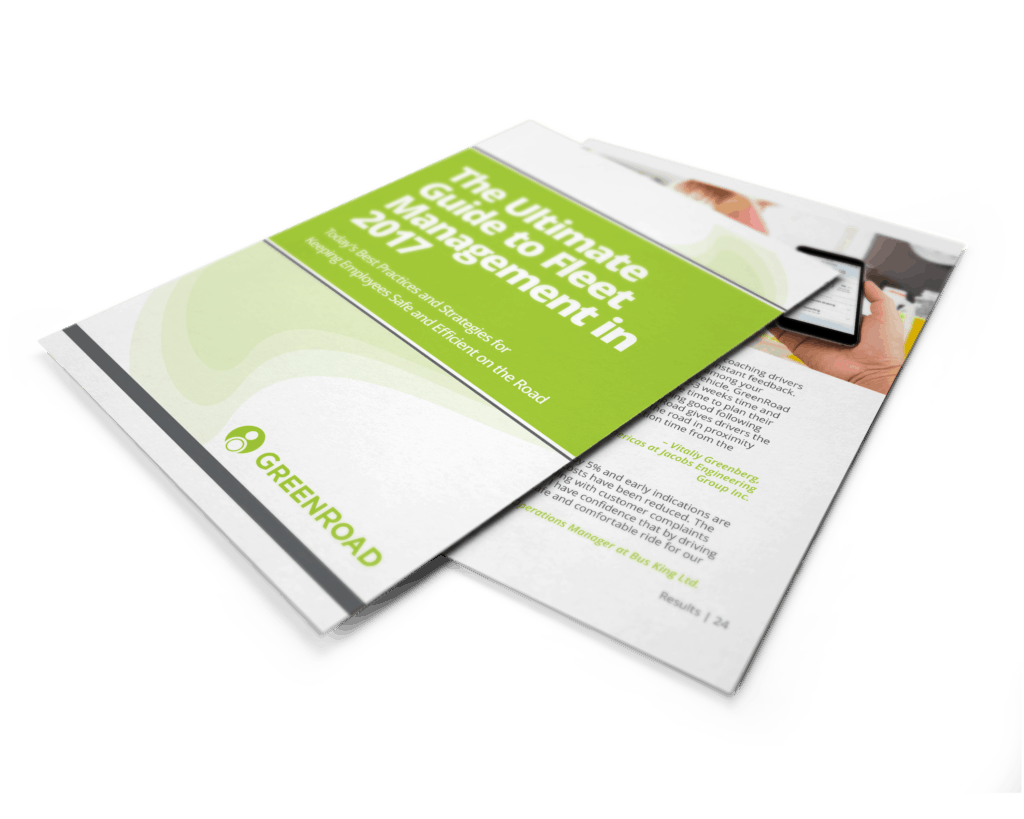 Blogs & Ebooks
Dreamtown fully managed GreenRoad's content creation from soup to nuts. We started by creating a list of topic ideas that would be of interest to the company's audiences. Then we interviewed GreenRoad executives to get their take, conducted outside research, and put together blog posts and ebooks that established GreenRoad as an innovative thinker and helpful resource for the transportation industry.
Explainer Videos
Dreamtown helped GreenRoad educate and engage its customer base with videos ranging from product explainers to product tutorials and customer interviews.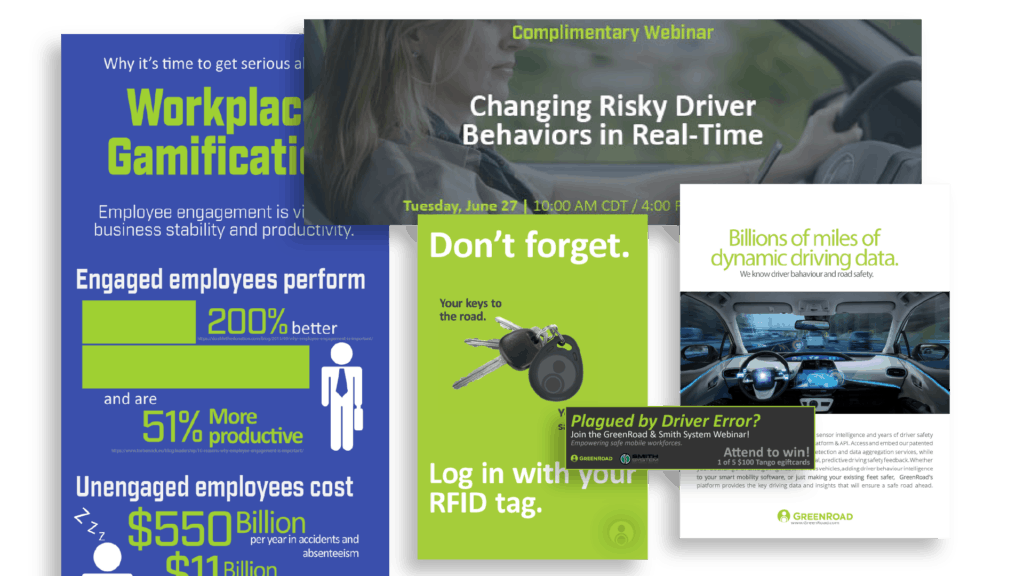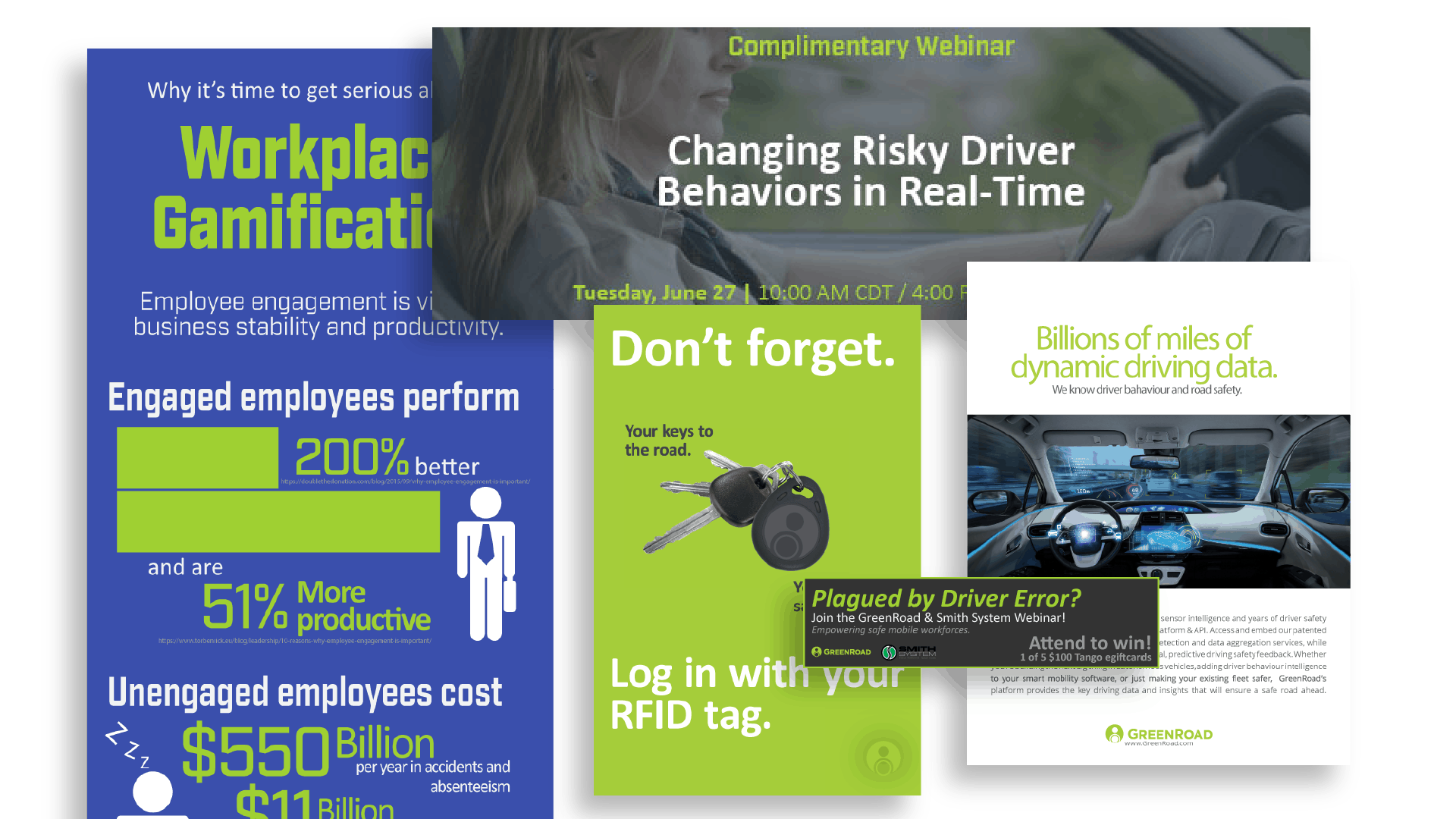 Infographics & Digital Design
GreenRoad needed creative ways to engage and educate their audience online. Dreamtown created infographics that helped the company bring new visitors to its site, along with other digital promotional graphics to drive interest on social media.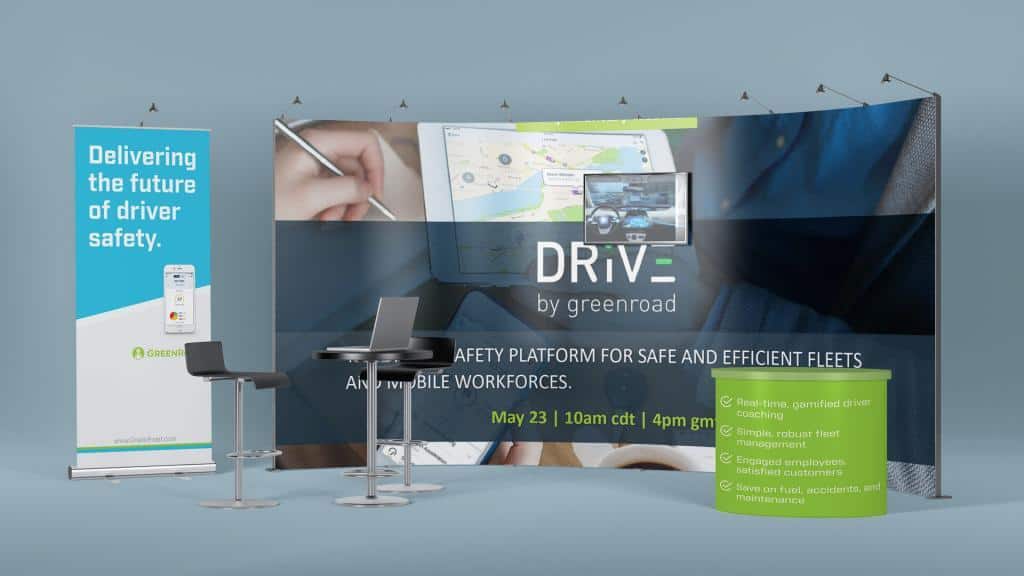 Convention Booth
Part of GreenRoad's on-the-ground strategy involved visiting trade shows to meet with transportation tech buyers in person. Dreamtown designed the company's booths and collateral and created a looping video that served as the backdrop for conversations with prospects.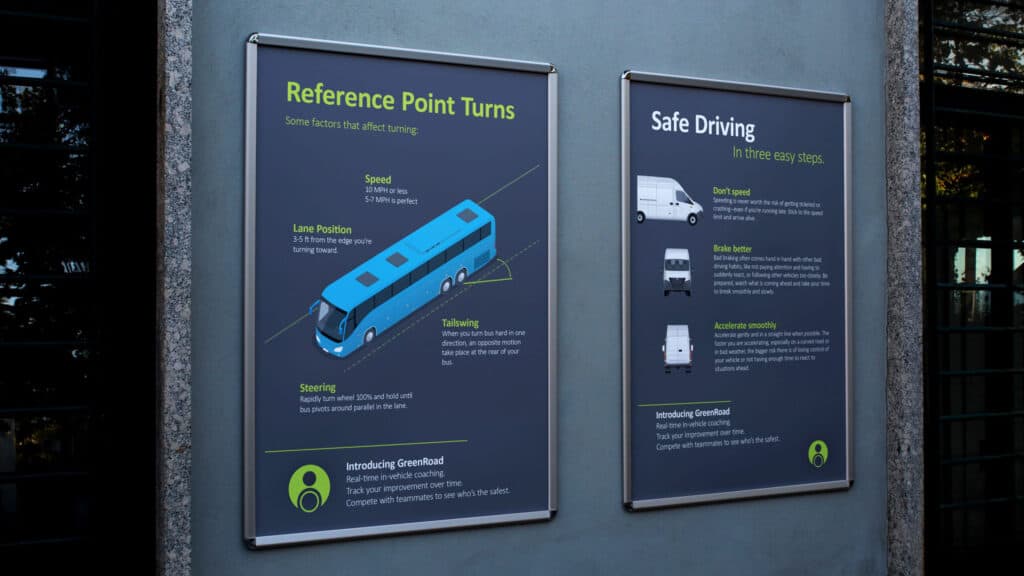 Signage
To keep customers engaged and build support for GreenRoad among the end users (drivers), GreenRoad installed signage within its customers' depots and break rooms. Dreamtown created a variety of signs and designs to announce new product capabilities and keep drivers informed and engaged.
Results: GreenRoad Reaches New Audiences, Redefines Place in the Industry
Working with Dreamtown, GreenRoad was able to redefine its brand for the new era of digitally driven transportation safety. The company reached new audiences in the United States and abroad, strengthened relationships with investors, upsold existing customers on its newly refreshed product line, improved customer service and support with better self-serve help content, and was able to re-stake its claim as an industry leader.
"I've worked with Dreamtown on a few projects over the years and they are constantly surprising me with new and innovative ways to present and communicate our value proposition, purpose and vision.  Through an innovative mix of web design, content creation and collaborative team work Dreamtown always delivers the most compelling bylines, innovative design and ongoing support for content creation across all of our mediums."
~ David Rodriguez, GreenRoad CMO / Intellatriage CRO
See how we can help.
Turbocharge your marketing content efforts.