Client Case Study | NYIAX Inc.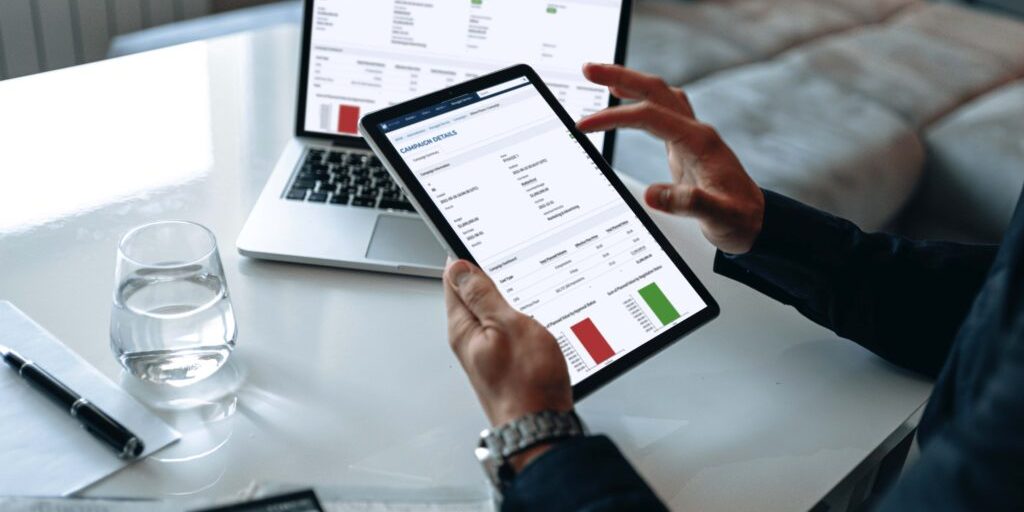 Industry: Adtech, Financial Services
Location: New York, New York
Funding: $15.2 million
Leveling Up a Fast-Growing Startup Brand
The ad tech industry is... well... saturated. But nobody in the industry can offer the technology NYIAX has built its open ad marketplace on. Founded in 2016, NYIAX is an ad tech marketplace that can be accessed from anywhere - built on the stability and trust of NASDAQ marketplace technology.
NYIAX initially came to Dreamtown for fundraising pitch deck design, building a more cohesive brand based off their company logo. These pitch decks helped NYIAX raise upwards of $15,000,000 in four years.
Once NYIAX's funding and partnership networks had grown, NYIAX again came to Dreamtown to further refine and clean the brand. Dreamtown developed and designed a new brand standard for use in sales decks, one-pagers, and videos. In addition to design, we interviewed team members and honed the sales features and benefits while writing new copy for all presentations, sales teams, and website use.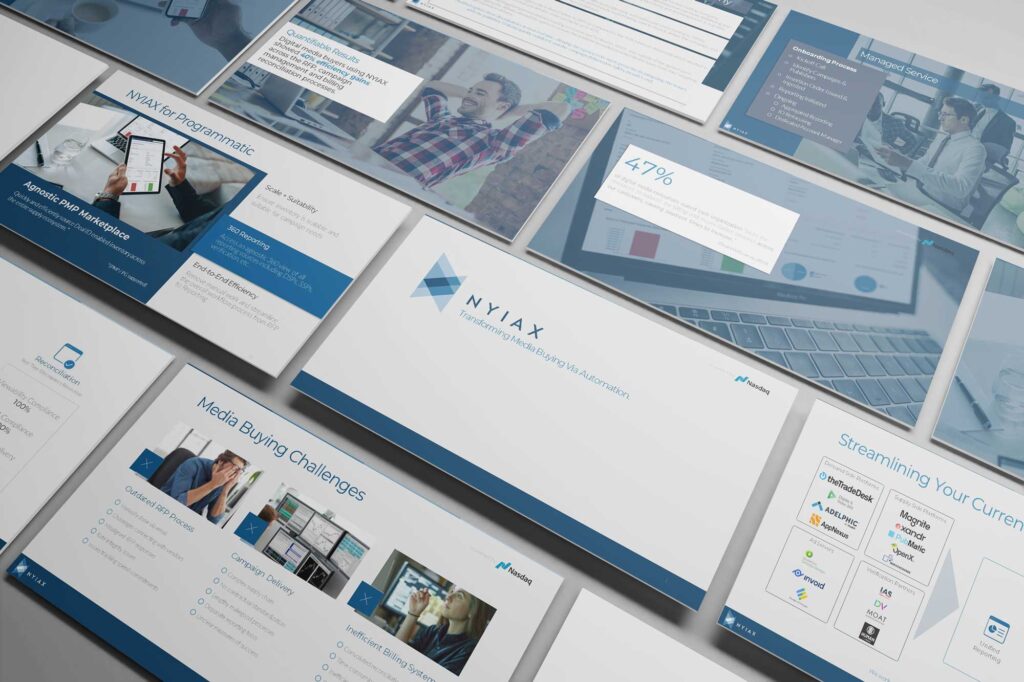 Branding, Deck Design, Product Image & Graphic Design, Copywriting
With an evolving featureset based on data returning from fast-moving sales teams, sometimes a brand's collateral can fall behind in quality and accuracy of the vision. Refining an already moving startup brand isn't necessarily easy, but Dreamtown specializes in creating the clear from the chaotic.
Dreamtown developed new brand options and built templated presentation decks and one-pagers the NYIAX team could use - teasing out and strengthening NYIAX's strongest features and benefits into succinct, action-inducing copy - without taxing their development team with the overhead of brand design.
Explainer Video
Along with the updated and refined brand design and sales copy, Dreamtown directed and animated a new explainer that wrapped the new brand,  honed product, and clarified benefits into an entertaining and tight video.
We chisel. each. and. every. word in a script until the brand ethos, product use-cases, and features melt into one cohesive story that needs very little introduction or further explanation.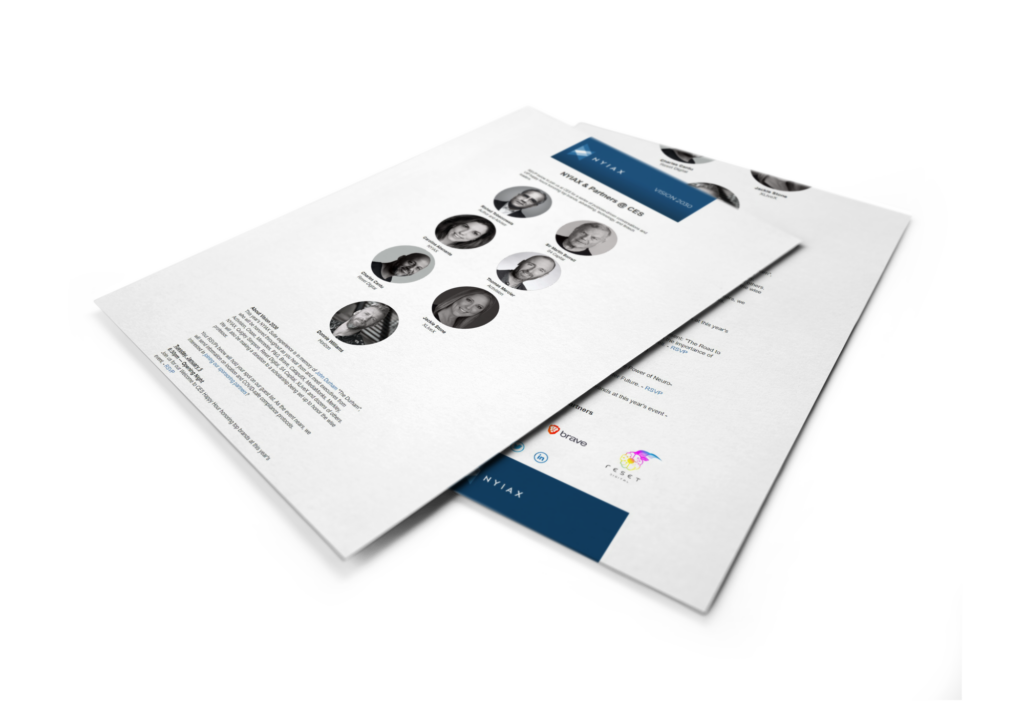 Event Invites & Email Campaigns
In addition to brand design, collateral design, copywriting, and explainer video animation, NYIAX also calls on Dreamtown when they need custom-designed HTML emails and invites for convention events and press.
Results: $15.2M in Funding, Renewed Focus, Proud Sales Team, Happy Execs
We're specialists when it comes to developing clean, strong brands while delivering useful, ready-made collateral and templates for fundraising, sales, or support. Whether video, animation, print, or digital - there's simply no other choice for your tech branding dreams.
"Working with Brent is a pleasure. After joining NYIAX in April 2021, I was searching for ways to communicate the value of our platform in a very simple, concise and visual way. [He] helped us put together sales materials and explainer videos which achieved exactly that. Brent is a great listener, he pays attention to details, and he's able to deliver on time. We plan to continue using [Dreamtown] as our business evolves. I highly recommend [him] for similar projects in ad tech."
~ Anthony Tsigourakos
Chief Revenue Officer (CRO) at NYIAX
See how we can help.
Turbocharge your marketing content efforts.