Client Case Study | Mediastruction Agency

Industry: Media Buying & Business Analytics
Location: New York, NY.
Redefining an agency evolution.
Traditional media buying was once upended by digital. Today, user privacy concerns and hyper-specific relevance have upended how people approach and succeed with digital advertising.
Mediastruction has consistently led the way in media strategy and buying – as a female-led company built and focused on data and real business outcomes using mixed media modeling for both offline and online media.
Leading the way to user privacy and relevance.
Mediastruction again led their peers with the development of software algorithms and organizational intelligence that moves client's media buying strategy beyond cookies and misguided spending. With the development of FutureSight, Mediastruction sought out Dreamtown Creative to re-envision their brand into one that maintained their stable legacy, deep integration with clients, and female-led genius, while presenting the best features and benefits of their new customizable media and business intelligence dashboards.
The final brand brought a fresh feeling of trust, deeply professional understanding of today's media buying needs, and a powerful tent-pole to build new partnerships under.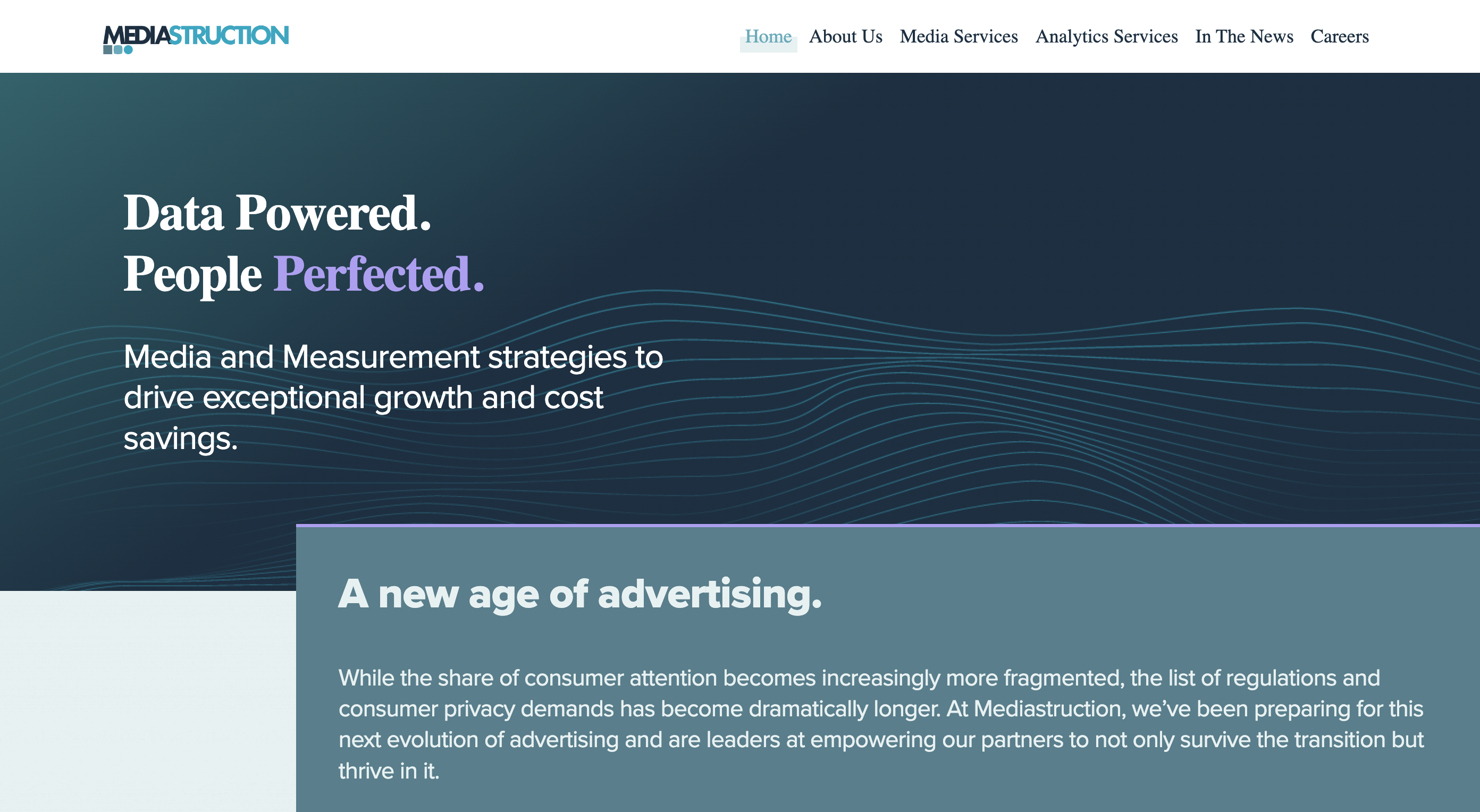 Brand, Logo, Brand Colors, Website Design, Pitch Deck Design, Product Graphics, Sales Collateral, Explainer Video
Some businesses know exactly who they are – but find trouble expressing that vision. Dreamtown worked with Mediastruction leadership to understand who they truly are as a brand and how they wanted to approach their clients in the future.
See how we can help.
Redefine your brand. Supercharge your positioning.