Client Case Study | Storyfit Inc.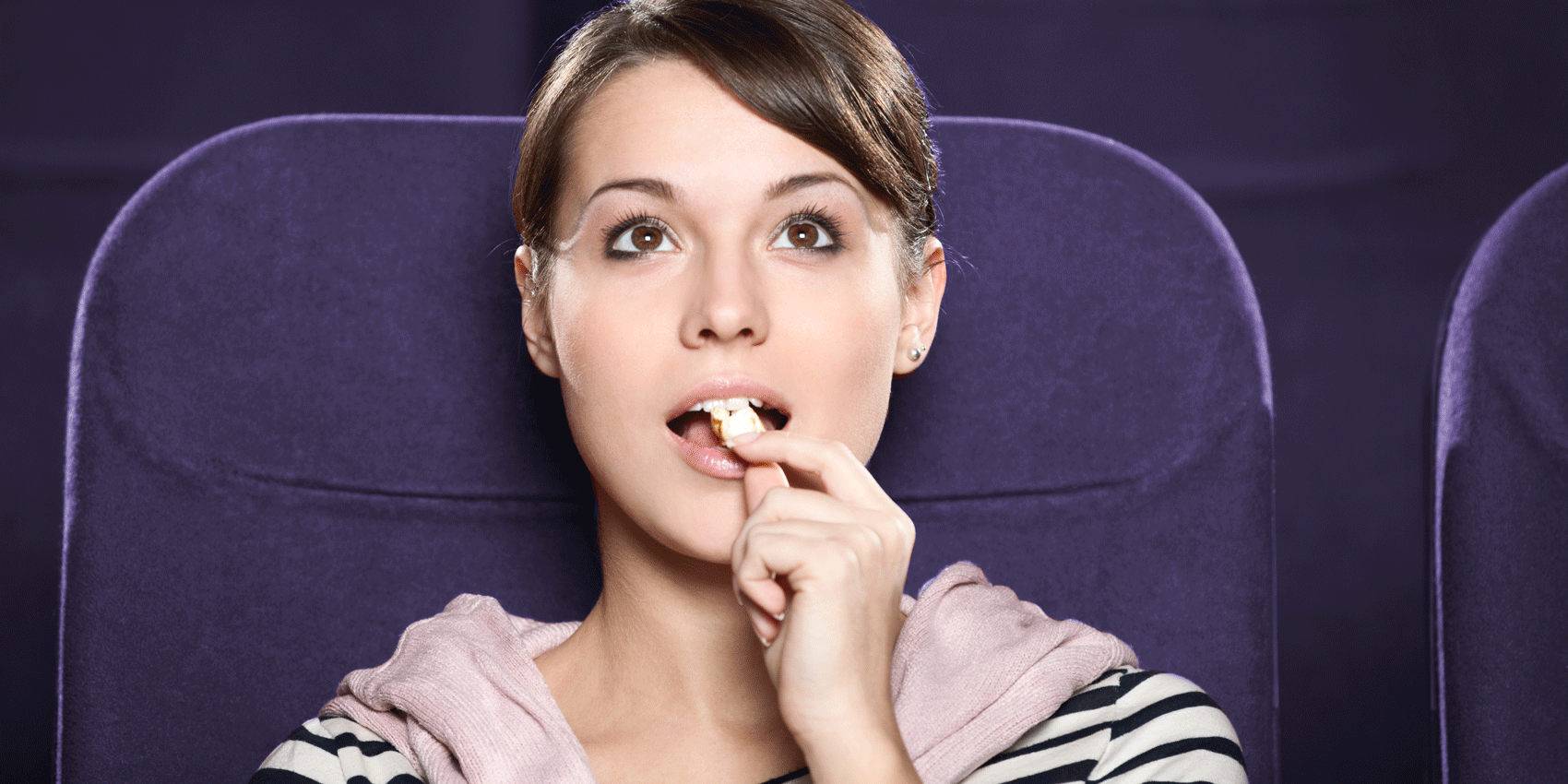 Industry: Artificial Intelligence, Entertainment
Location: Austin, Texas
Funding: $3.7 million
Reaching Storytellers and Story Sellers with an Exciting Brand Narrative
The entertainment industry is constantly looking for ways to reduce risk and improve their media properties' connection with audiences, whether that property is a book or film. StoryFit helps storytellers and story sellers take calculated risks by using an natural-language-processing network to analyze their screenplay or manuscript to pull out story insights that can be used to discover comparable properties, make budget and marketing decisions, punch up storylines and characters, and more.
Dreamtown first began working with StoryFit to create long-form content that explained their philosophy and provided data-centric examples of what the software could do. As the company added more products and services, they called on Dreamtown to redesign and rewrite their website to better meet the needs of their publisher and studio clients.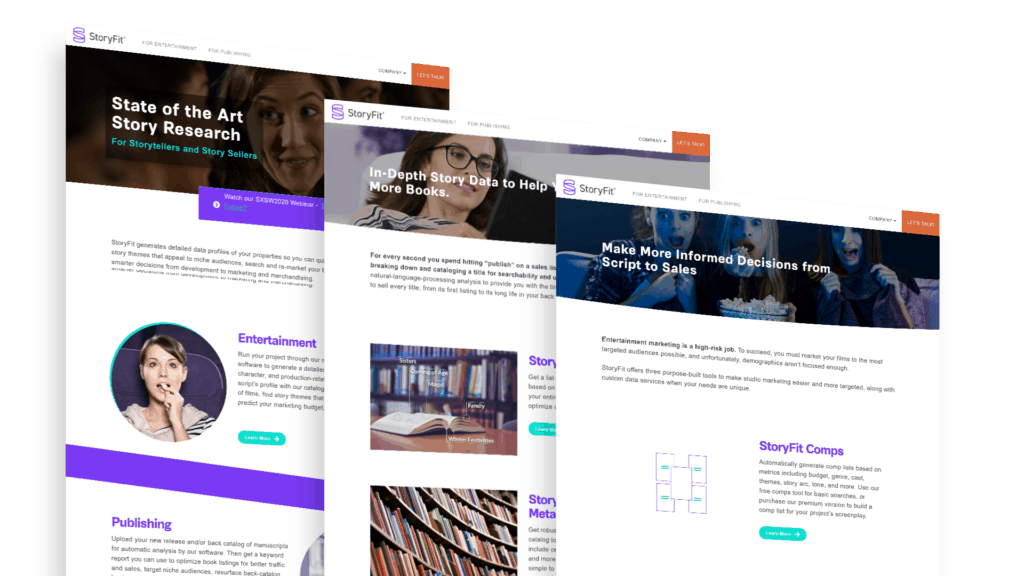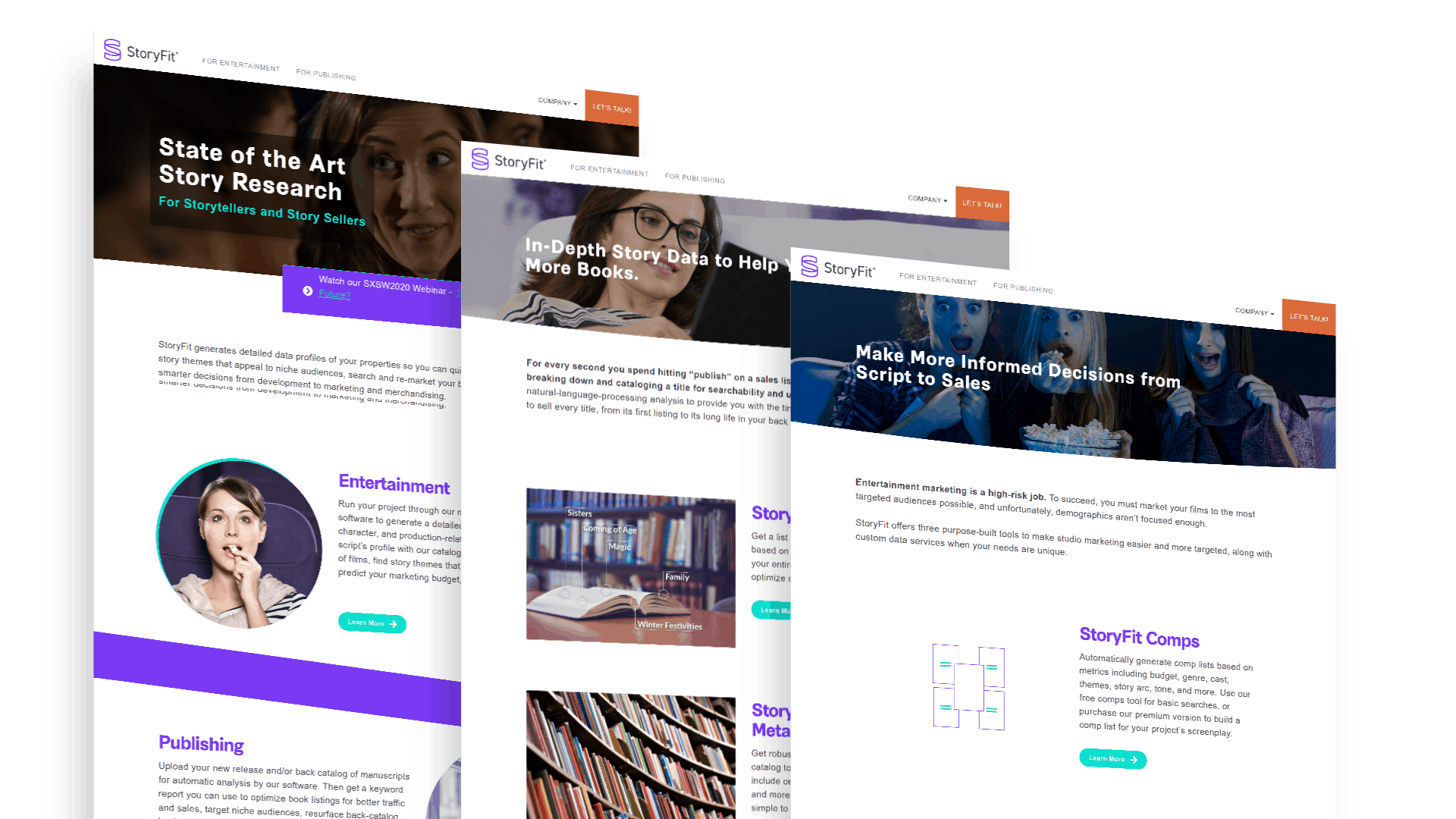 Website Overhaul
StoryFit's website had grown stale and complicated as the company changed its product line and buying audience over time. Dreamtown overhauled the company's site on a short timeline, from new architecture, to messaging, design and imagery, colors, and copy. The result was a clear brand and website that avoided confusing the audience, lowering bounce rates and increasing leads.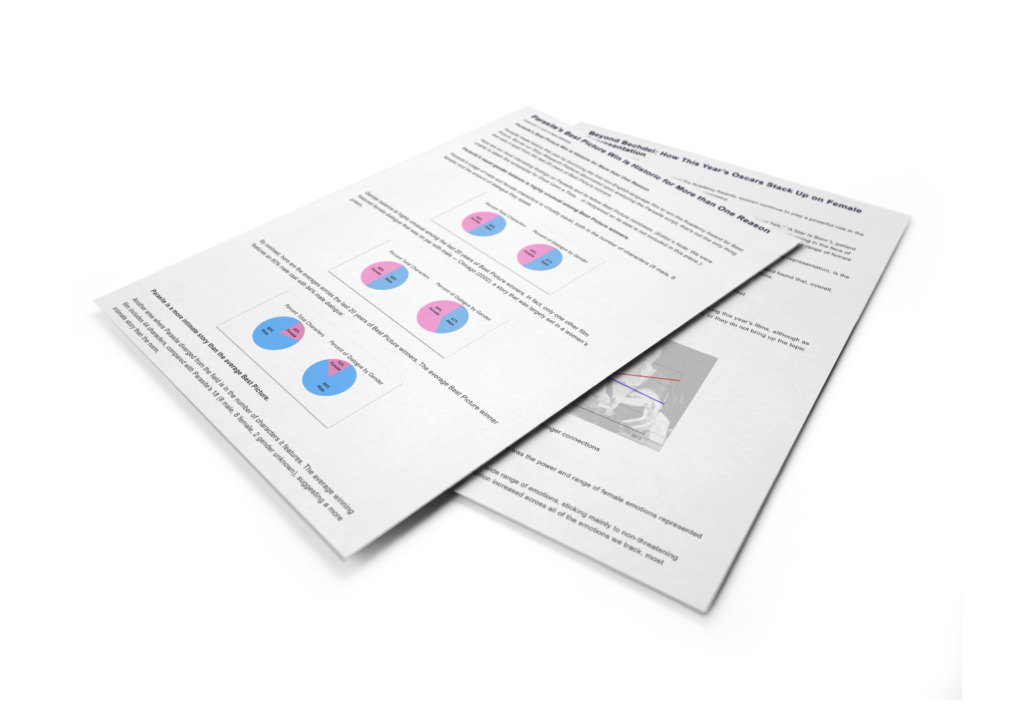 Executive Ghostwriting
StoryFit is a treasure trove of data, so each year the company puts its tools to work analyzing that season's Oscar-nominated scripts. Dreamtown takes that data and pulls out the most interesting, headline-worthy facts, building long-form blog copy that generates publicity and interest for the company's products.
Results: StoryFit Grabs the Attention of Major Studios and Publishing Houses
Dreamtown's data-centric blog posts have been directly responsible for generating studio leads and contracts for StoryFit. The company continues to bring in new business, major speaking opportunities, and repeat clients, partly because of Dreamtown marketing efforts.
"We came to Dreamtown needing our website rewritten and redesigned on a quick timeline, and their team was responsive and professional every step of the way. They took and integrated feedback well and delivered a great product on time and on budget. We have also worked with Dreamtown on content creation for our blog, and are reliably impressed with their ability to turn data into engaging stories that are consistent with our brand message and voice. I highly recommend Dreamtown for any digital content creation needs!"
~ Monica Landers, Storyfit CEO
See how we can help.
Honing your brand and clarifying your message is the foundation of all your marketing efforts.